Advanced Adventurer and Advanced Open Water
Individual specialty Courses
Open Water Diver training is designed to give you the basic knowledge and skills needed to explore the underwater environment. Specialty training takes you beyond those basic skills and prepares you to dive in a variety of situations and conditions, while increasing your confidence and making you a more comfortable, safe diver. New skills such as underwater photography, deep diving, or night diving, broaden your diving experience, increase your appreciation for the underwater world, and are a whole lot of fun! Learn these skills with safety and confidence under the guidance of a professional Sonoma Coast Divers Instructor.
Most Specialty Courses consist of an online digital course, a short exam and two dives in that specialty. Each individual specialty course price is $160 and includes digital training materials. If a certification card is desired, the cost is $15. Equipment rentals are not included.
SSI Advanced Adventurer Program!
The SSI Advanced Adventurer Program is the perfect class to take after completing the Open Water Diver Course! It is completed in one weekend and is an introduction to 5 different specialty courses consisting of one dive each. The specialty topics are generally selected ahead of time to complement whatever dive location has been chosen,(Monterey, North Coast, Tahoe) but it is also quite easy to tailor the course to your specific interests. (See opposite page for list of specialties). A usual weekend consists of a deep dive, navigation dive, photography, perfect buoyancy, and equipment techniques. The dives made on the Advanced Adventurer weekend are all credited towards your Advanced Open Water Diver rating. The cost for the Advanced Adventurer program is $199.50. If a certification card is desired the cost is $15.
Advanced Open Water Diver
Not all Advanced Open Water Diver courses are created equal! SSI's program is one of the most comprehensive in the industry. Not only does it require completing 4 specialties, but 24 logged dives are required before certification is achieved. Most other agencies "Advanced Open Water" classes are the same as the introductory Advanced Adventurer program SSI offers. So you can be sure you are achieving the highest level of instruction and knowledge in your SSI Advanced Classes.
To complete the Advanced Open Water course you can either complete your choice of 4 specialty courses, or if you have already taken the Advanced Adventurer Weekend simply purchase the digital materials for the courses you wish to complete, complete the remaining dive for your chosen Specialty, and come in to take the final exams. The cost for Digital Materials and one Specialty Dive is $75 per Specialty.
Sign up for the Advanced Open Water Diver Course all at once (4 Specialties with 8 dives) and save $50! Two Weekends of Advanced Open Water Diving, All Course Materials, and an SSI Advanced Open Water Certification.
Altitude Diving
Boat Diving
Computer Diving
Deep Diving
Drysuit Diving
Enriched Air Nitrox
Kayak Diving
Marine Identification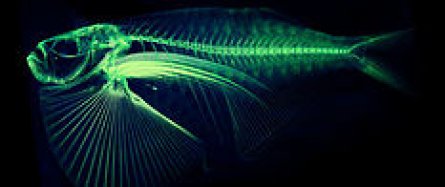 Navigation Diving
Night / Limited Visibility
Perfect Buoyancy
Search and Recovery
Photography and Videography
Spearfishing & Hunting
Stress & Rescue
Wreck Diving
If you would like more information on any of our specialty or advanced diver programs, please feel free to give us a call! We are always more than happy to assist you in achieving your diving goals!